Welcome to the
Business of Strength
How We Can Serve You and Your Business
We help our coaches, trainers, and business owners spark curiosity and genuine enthusiasm in their
pursuit of career mastery
by providing them with the opportunity and the support system to find their 'hook' and develop a passion and skill set that will set them apart.
We've experienced it all
. We've failed, we've succeeded, but most importantly, we've learned. At Business of Strength we pride ourselves by leading from the front, being transparent, open, and honest with our efforts. We want to show you through our passion, experience, and battle tested systems
how you can level up
your career, business, life, and most importantly, find success in what you love the most.
Whether you own a brick and mortar facility or run an online business, the principles and systems remain the same.
Read Below, Our Story and Everything We Believe in as a Company as Business of Strength
Meat titans by trade, helping other coaches, trainers, and business owners create success in their careers by night.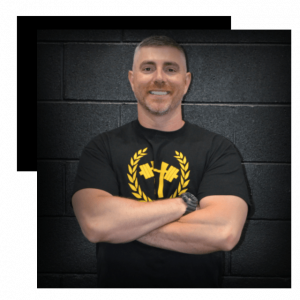 Founder and President of Varsity House Gym. Joe has over 25 years of experience working with both clients and businesses. Joe specializes in leadership, operational excellence, and scaling businesses quickly to help coaches find more time for the things that matter most – your life!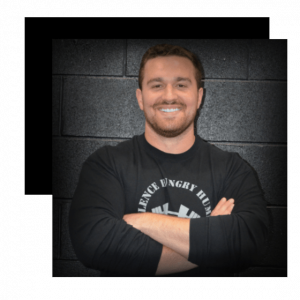 Partner and CEO of Varsity House Gym. Dan played D1 Football at URI. Dan has over 12 years of extensive experience in managing, employee development, and working with other gym owners to improve their sales and marketing systems.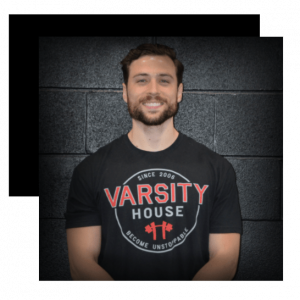 Partner in Business of Strength, founder of VH Education – an educational platform for coaches and trainers, Adam enjoys helping coaches create successful careers by teaching sports performance and career strategy. Adam's work has been featured in NY Times, NBC News, Men's Health and others. May or may not bust a move or two on you if you're not careful!
Sports Performance and
Business Strategy
Passion + Experience + Battle Tested Systems = Results
We will never have our community implement strategies or training methods that we have not implemented in our own business. We exemplify the gold standard by living in the trenches every day.
A lot of coaches who consult coaches don't have the right prerequisites or credentials to help guide other businesses and the results speak for themselves.
Real World Success Stories
"Joe and Dan showed me that I didn't have to sacrifice my training philosophy to be a viable business. They helped restructure everything on the business side of things by implementing systems, setting out a vision and how to break things down into quarters which helps you not get overwhelmed.

Basically, they provide the tools and support that you can adapt to fit your situation and if you trust in them and commit to applying what you learn, it works!

Within a year my membership split completely reversed with twice as many on the higher priced membership and now this is even higher with only a handful on the lower membership. "
"By most standards I run a pretty successful gym and business. The information I learned in the last 2 days, without question will moke my business better.

I am so excited to implement the strategies I hove learned. If you own o gym or ore looking to start one, you must attend the Business of Strength. Take it from somebody who has hod success.

This information will moke you more money and provide a better experience for your members. "